Our engineers had a busy night successfully testing our Portamonitor® and Portasonic® 2.FL0 during field trials onboard a LPG Vessel.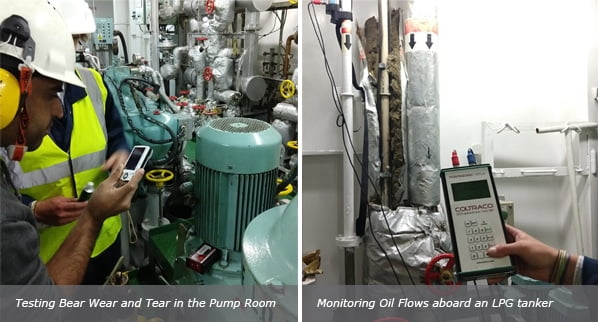 We ensure that we offer the best solution for your requirements, get in touch for one of our experts to support you with your safety needs.
Learn more about how our Safeship® technology is right for you with the acoustic emissions portable bearing indicator Portamonitor® and portable ultrasonic transit time flow meter Portasonic® 2.FL0.
Keywords: acoustic emissions portable bearing indicator, portable bearing indicator, bearing indicator, portamonitor, portable ultrasonic transit time flow meter, ultrasonic flow meter, flow meter, portasonic, LPG vessel, technology, marine instrumentation, monitoring oil flows, testing bearing wear and tear