Global Trade Review interviewed Coltraco CEO Carl Hunter OBE about SME exports
Smaller businesses in the UK have become increasingly reluctant to export goods and services over the past decade, new research has found, prompting calls for greater support from both banks and government bodies.
A report published this month by the British Business Bank (BBB) says exports by SMEs accounted for just 32% of the UK's overall exports in 2018, down from more than 50% in 2008 and 2009.
Produced in partnership with the government's Departments of Business, Energy and Industrial Strategy (BEIS) and International Trade (DIT), as well as credit agency UK Export Finance (UKEF), the report quizzes over a thousand smaller firms on whether a lack of access to export finance is fuelling that decline.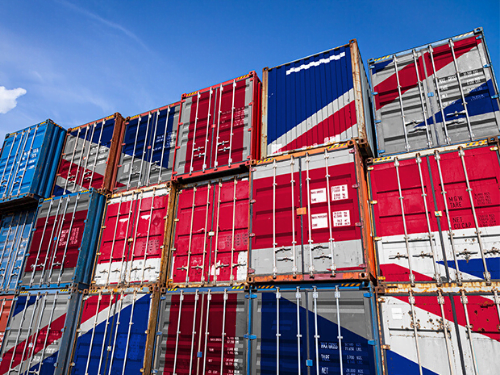 Access to finance
Carl Hunter, CEO of Coltraco Ultrasonics, suggests part of that reluctance may have arisen from the cost of greater due diligence and the requirement for higher liquidity reserve requirements established since 2008's global financial crisis.
Those changes may be "inhibiting the banks' inclination to lend", he says, adding: "Perhaps the banks are challenged to justify the average level of loan that's at stake in regards to the return that they will make from SMEs." As a result, initiatives from UKEF – described by Hunter as "an extraordinarily well-led agency by its exceptional leadership team" – are essential but cannot solve the entire problem.
"UKEF obviously cannot force a bank to make export finance available to its clients, and the banks don't always want to do it to SMEs, perhaps because they consider the values are too small," he says to GTR. "The fundamental vulnerability on export finance for SMEs is the ease by which they can access it. UKEF plays a vital leadership role but new products for export finance need to be created by lenders too."