Are you looking to ensure accurate and consistent flow rate measurements in your operations? We can help.
Our non-invasive Ultrasonic Flow Meters will feature: 
Accurate and reliable measurements,
Real-time data for optimized processes,
Easy-to-use interface,
Fast and efficient results, and
Reduced downtime.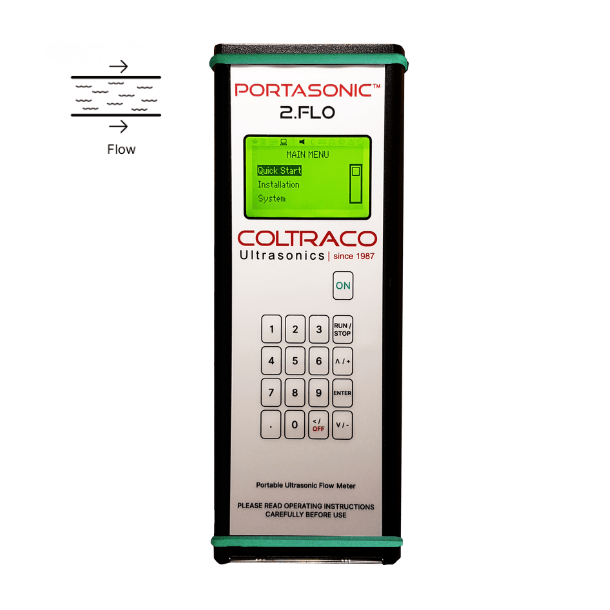 Portable, non-invasive, handheld ultrasonic flow meter.
Tablet based non-invasive flow meter with pressure convertor.
Fixed, constant monitoring ultrasonic flow meter.
99% Accuracy Achieved Non-Invasively
Coltraco Ultrasonics collaborated with our exclusive distributor of fire protection equipment in the UAE, who provides fire protection services to various buildings including:
The Emirates Towers
Jumeirah Al Qasr Hotel
Jumeirah Al Naseem Hotel
To test the accuracy of their Portasonic® 2.FL0 ultrasonic flow meter in measuring flow rates in fire sprinkler systems. The testing involved comparing Portasonic® 2.FL0 readings with annually calibrated mechanical inline flow meters.
The results showed that the Portasonic® 2.FL0 was accurate, with 99% accuracy at flow rates of 500 GPM, 1,000 GPM, and 1,500 GPM. The non-invasive nature of the device makes it possible to conduct spot checks on the sprinkler system, reducing maintenance time and costs.