The Portamarine® is the dedicated Marine ultrasonic level indicator, specifically designed for inspecting fire suppression system cylinders and improving fire safety.
Test Your Marine CO2 Fire Systems
The Portamarine® is a marine unit designed for shipboard use and serving the shipping industry and offshore worldwide. It is the reliable, cost effective seventh generation portable ultrasonic liquid level indicator range by Coltraco Ultrasonics.
Hands Free:

the device hangs from a strap around the operators neck which is particularly useful when working in the cramped conditions in maritime vessels.
Test Multi Banked Cylinders:

The devices is supplied with the Multi-Banked Extension rods, allowing the operators to easily inspect 2, 3 or 4 rows of cylinders.

Test a Wide Range of Verifiable Agents

:Whilst CO2 is the most popular application, the device can also operate on all major liquid agents including FM200 and NOVEC 1230®.
Safer Testing: This method also completely removes the need for weighing cylinders which is an incredibly time consuming and dangerous method which can often result in damage to the system during inspections.

Comply with Regulations:

IMO SOLAS & FSS Code Chapter 2.1.1.3 – "Means shall be provided for the crew to safely check the quantity of the fire extinguishing medium in the containers."
Safer, Quicker, Accepted, Cheaper
Safer

: No need to disconnect the cylinders from the manifold with this accurate non-invasive technology (accurate to +/- 1.5mm)

Quicker:

Hands-free operation and extension rod for banked cylinders

Accepted:

The Portamarine® comes with  RINA Classification Society Acceptance

Cheaper

: cut servicing costs by up to 50% against weighing
The Portamarine® also comes with full Coltraco Customer Commitment, including free Training and Technical Support for the life of the unit, 3 Year Warranty with full replacement in the event of any defect, guaranteed trade in buy-back when upgrading to newer devices and with the most proven technology on the market.
Advantages
Hands-Free Testing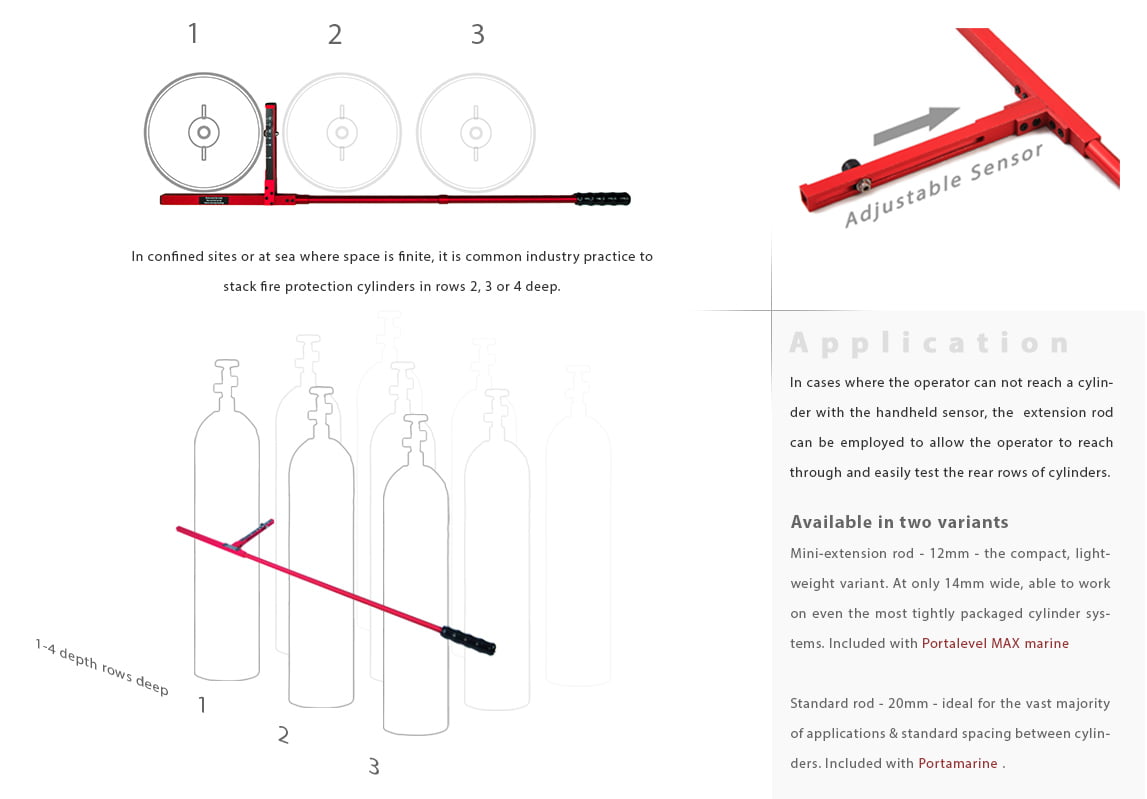 Reviews
Use Portamarine®  perfect partner
The Portasteele® CALCULATOR provides the perfect companion to the Portamarine® Technology for those looking to convert liquid height to agent mass and export reports to customers.
Enquire above for pricing & information from our sales team within 24 hours.