Do you use a Inergen® system to protect your high-value assets and critical facilities? Yes?
Then use groundbreaking Portagas® to non-invasively check the internal pressure / contents of pressurised, non-liquid inert gas systems such as Inergen®.
Portagas® is the first of its kind.
Portagas® is set to revolutionise monitoring of inert gas cylinders such as Inergen®. Only with Portagas® you will know precisely whether an observed change in pressure is due to changing temperatures or a loss of contents.
Hurry! We are offering 40% off Portagas®! This offer is valid till 31st December 2022.
Portagas® precisely detects minor changes in internal pressure, comfortably exceeding the 5-10% agent and pressure loss thresholds cited in regulations such as NFPA 2001 and ISO 14520.
Pioneering: First of its kind to monitor inert gas cylinders in an intuitive Android platform
Reporting: Save your maintenance records, organised by date, time, site and cylinder.
Export data: Export your maintenance records as a CSV file or PDF report, via email or USB and enhance your service reports.
Regulation Compliance: NFPA 2001 & ISO 14520-1.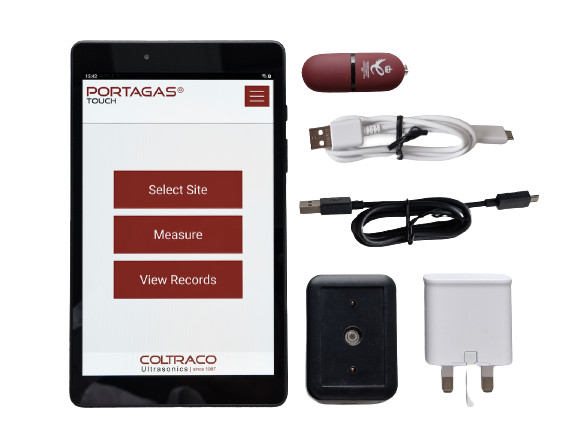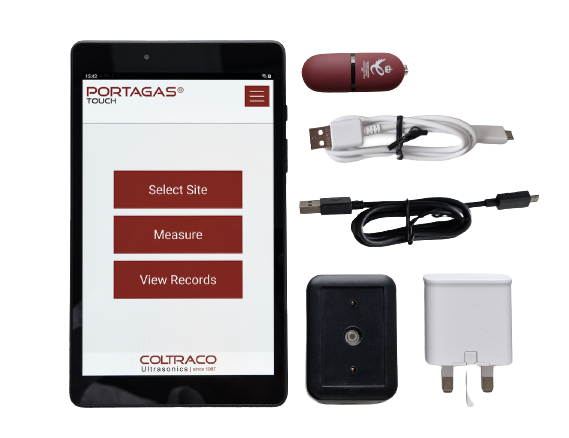 Watch the Portagas® Live Demonstration Video: